You only get one chance to make a first impression. We do our best to keep your property looking clean and marketable to your new tenants or buyers.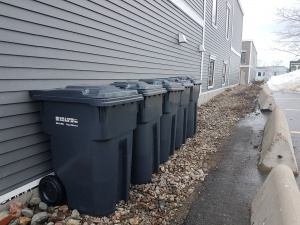 Our team carries shovel, rakes and brooms in their trucks.   If there is a mess around your cart or container we will use tools to clean it up.  We take pride in our job and your property.
Call us today and find out how we can help take garbage worries off your mind so you can focus on your business.
633-8084 #letstalktrash
We have a solution for you! We have containers of all shapes and sizes to take care of any job. Contact us for more information and to tell us your situation!