Local Service From a Local Business
Ship & Shore is locally owned and operated in the Saint John area. We provide commercial and industrial garbage removal of 2-12 cubic yard containers. We can also provide cart service or hand-picked service. We also do cardboard recycling. We share our customer's commitment to eco-friendly waste disposal.
Ship & Shore Cartage Limited was established in 1971 by Stan Standring, with current ownership taking over in 1986. Since then we have grown the business through great service and quality personnel. Our continuing goal is to provide great service to our customer and our community.
We provide prompt, courteous service to all our valued customers. We have been serving the people of greater Saint John area for 51 years. We offer immediate service on a daily, weekly, or monthly basis. Service contracts are not necessary. We are a proud member of The Chamber, Saint John Region, a voice for Saint John businesses since 1919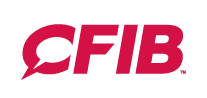 If you have garbage and you are one of the following, we skillfuly provide all your waste management solutions! We offer daily, weekly and monthly service with no contract necessary.
Apartments
Stores
Institutions
Hotels
Hospitals
Factories/Industrial
Restaurants
Foreign & Domestic Steam Ships
For your convenience we offer Pre-Authorized payments. To sign up, please download and fill out the Pre-Authorized Debit Form and deliver to your SSC representative.
Cheques made payable to Ship & Shore Cartage Ltd.
Email Transfers