Trash man taking your cash? Are you PAYING a fair price for your garbage removal and is EVERYTHING being removed? (couches, mattress, furniture)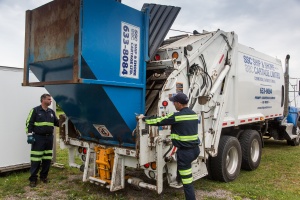 We are taking on NEW CUSTOMERS and we have room for you in our Ship & Shore family. There 2, 4, 6 & 12yd containers ready to roll.
Give us a call 633-8084 and #letstalktrash
Do you DARE to compare?